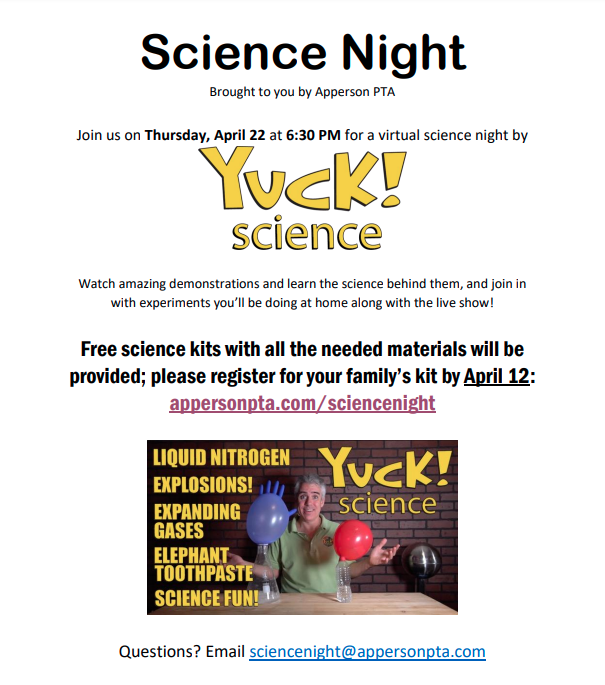 What: Science Night, a live science show!
When: Thursday April 22, 2021, 6:30pm-7:30pm, with a pre-show Q&A at 6:15pm
Where: Zoom ID: 857 1393 6712 Password: apperson, or click here
Who: yuckshow.com/apperson, brought to you by Apperson PTA
As part of the live show, you'll be doing some fun science experiments at home! If you already registered, you should have received an email with information on picking up your kits. If you didn't register for a kit, you have a few options! We have a small number of extra kits available for pickup in the main office on Wednesday or Thursday between 10am and 2pm. You can also find the list of materials below and gather them yourself. Or just join us anyway, even without a kit; it will still be an entertaining and educational show!
Materials for the science kit:
Vinegar (about 8 ounces; any kind of vinegar is fine)
Baking soda (about 2 tablespoons)
Balloon
Empty 16 oz water bottle
Alka Seltzer tablets
Film canister
Bendable straw
Ping pong ball
Optional items that may be of use:
Hair dryer
Funnel
Measuring cup or spoon