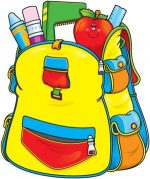 A few reminders for this week:
Friday, November 4 is "Twin Day" sponsored by the Apperson Student Council.  There is also an Awards Assembly on the yard at 8 am.  Parents are welcome to attend.
Reflections artwork is due next Wednesday, November 9th.  Contact reflections@appersonpta.com if you have any questions.
Today's virtual backpack includes:
Tiger Tag Flyer
5th Grade Yard Sale Fundraiser – this weekend!!!
November PTA Newsletter