Apperson Yearbook Pictures Needed!
We need your help! With the school year beginning virtually, we need you to email us your photos throughout the year. Below are ideas and types of photos we are looking for.  Feel free to send other types as well. Email them to: yearbook@appersonpta.com .
Please include the student's name and teacher in the email.
If you haven't done so yet, please sign the PTA Photo Release at:
An Apperson Street Elementary PTA Photography Release is needed for each student. Please review before sending your pictures for the 2020-2021 yearbook. This form is for the permission to use child's image, name and/or school AND permission to use adult image, name, organization name, and/or title.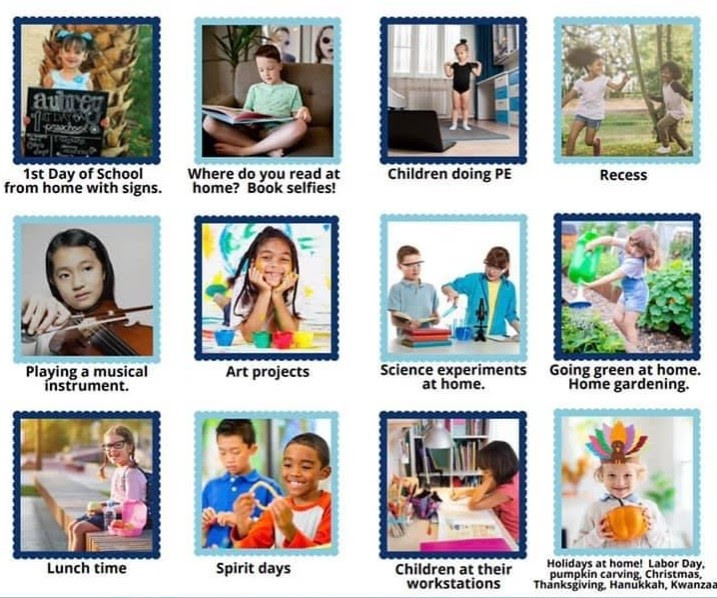 2020-2021 Yearbook Order and Pawprint Info Coming Soon!
If you have any questions, please email us at yearbook@appersonpta.com or leave a message in the office at 818-353-5544.
Purchase your Pawprint for the Apperson Yearbook!
Parents, you will be able to purchase and create your Pawprints online and order yearbooks at the same time.  Please have your photographs ready when you place your order.  Online ordering information will be coming soon!
All yearbooks ordered online will be personalized.   All yearbooks are $25 and will arrive around June 1.
A Pawprint is a great way for you to recognize your child's accomplishments and to send them a word of encouragement.
Here are your options:
Lovelines – $5
This is a written message of no more than 25 words.
1/8 page Pawprint – $10
A picture and a message fit well in this space.
1/4 page Pawprint – $30
You can fit 2-3 pictures and a message in this space.
We have two additional options for 5th grade families:
1/2 page Pawprint – $45
You can fit multiple pictures and a large type message in this space
Full Page Pawprint – $90
You can fit 5 – 7 pictures and use your full creativity in this space.