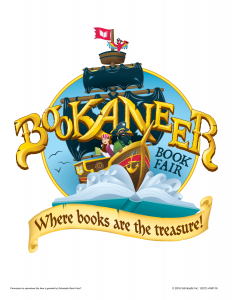 The Bookaneer Book Fair is Coming!!!
All classes will visit the Scholastic Book Fair next week.  You should have received a flyer indicating the day/time that your child's class will be going.  If you are unsure of your child's assigned time, it is also posted on the book fair website.  Parents will also have the opportunity to shop the book fair at Back to School Night on Tuesday, September 13th from 4:30 pm to 6:30 pm.
We are in need of LOTS of VOLUNTEERS to help run this event!  Please sign up to help by returning the flyer, or send us an email at appersonpta@gmail.com.