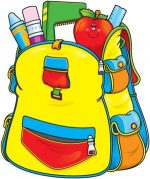 Today's virtual backpack includes:
Reflections Reception Invitation/ RSVP
Holiday Shop Volunteer Sign Up
All are welcome to attend our monthly PTA meeting on Thursday, November 17 @ 5:30 pm in the Auditorium!  At the conclusion of the PTA meeting, there will be a time to view the amazing artwork submitted by our talented Apperson students, followed by the Reflections Reception and Award Presentation!  All families are encouraged to attend!  Pizza and refreshments will be served – please RSVP by returning the flyer so that we have the correct amount of food!
We are also in need of volunteers for our upcoming Holiday Shop!  Please complete and return the flyer if you would like to help.  This is a really fun event!  Every classroom will have a chance to visit the shop – scheduled times for each class will be announced soon. Just a reminder, you must have your district volunteer badge to help at this event.