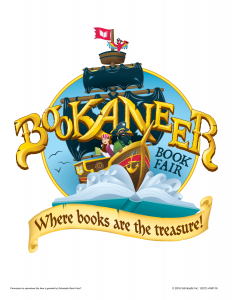 The Scholastic Book Fair is now open in the Apperson library!  Classrooms will continue to visit the fair every day this week (schedule below). Students that visit the fair but do not bring money may fill out a Book Fair Wish List.  Parents are under no obligation to purchase the products listed.  Students may return to the book fair on Monday, Sept. 12 or Tuesday, Sept. 13 during recess or lunch if they would like to make additional purchases.  If you would like your child to purchase a specific book or books when they visit the fair, please send a note and we will help them locate the book(s).  Parents may also shop the book fair at Back to School Night on Tuesday, Sept. 13 from 4:30 pm – 6:30 pm.  Don't forget to check out our Teacher Wish Lists on display at Back to School Night to purchase a book to donate to their classroom.  Lastly, you can also shop online at http://onlinebookfairs.scholastic.com/default.aspx?f=3573905 – all online orders will ship direct to school for FREE when the online fair has ended.
Book Fair Tiger Tags will also be for sale this week for $1.
Here is the classroom schedule for the rest of the week:
Wednesday, September 7th
8:30 AM ‐ 8:50 AM O'Bryan
9:00 AM ‐ 9:20 AM Thompson
9:30 AM ‐ 9:50 AM Twun-Ampofo
10:10 AM ‐ 10:30 AM Rivera
11:10 AM ‐ 11:30 AM Bradley
Thursday, September 8th
9:00 AM ‐ 9:20 AM Casey
10:40 AM ‐ 11:00 AM Kang
11:10 AM ‐ 11:30 AM Crawford
Friday, September 9th
9:00 AM ‐ 9:20 AM Heermann
9:30 AM ‐ 9:50 AM Kim
10:10 AM ‐ 10:30 AM Gonzalez
10:40 AM ‐ 11:00 AM Reyes
11:10 AM ‐ 11:30 AM Moultrie
If you have signed up to volunteer at the book fair, please check with the office to see if your district volunteer badge has arrived.  Unfortunately, only those who have received their district badge will be allowed in to help.  We apologize for any inconvenience this may cause.  If you have any questions about the volunteer badge or application process, please contact the office.

Calling All Coins! It's time for our annual Book Fair Penny Wars!  Every classroom will have a bucket to collect money for the All for Books campaign. Bring in your pennies, nickels, dimes, quarters, and dollars! The class that collects the most money during the fair will win a party! Money collected goes directly toward books for our school, plus Scholastic will match our contribution with a donation of books to one of three non-profit literacy organizations.  Thanks again for your support!