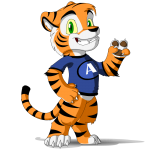 5th Annual
Apperson Elementary School
Jog-A-Thon Fundraiser
Friday, February 22, 2019

Thank you for your generous support of the Apperson PTA and the students at Apperson Elementary School!
Sample Jog-A-Thon Sponsorship Email
Copy and paste the sample below into a blank email and send to your family and friends to ask for their support!  Don't forget to sign your name and edit the letter to make it more personal.
Dear family and friends,
On Friday, February 22, I will be participating in the 5th Annual Apperson Elementary School Jog-A-Thon. I will have 20 minutes (15 minutes for K-1st) to complete as many laps as possible around the Jog-A-Thon course set up at my school.  The funds collected will go to the Apperson Elementary PTA and will benefit all students. Our PTA organizes and funds many great activities and programs like Ice Cream Social, Movie Nights, Reflections Art Contest, Book Fairs, Fall Festival, and Holiday Shop, as well as supporting the library, computer lab, and science lab. These programs make my school very special.  I hope you can help by sponsoring me. Any donation amount is appreciated. The Apperson PTA is a 501(c)(3) non-profit organization (tax ID: 95-6504118). Contributions may be tax deductible.  Thank you for your generous support!
I will be running with my classmates and will do my best to earn your support. You can sponsor me one of two ways:
1. Please send me a check by Monday, February 18, made payable to Apperson PTA. Please write my name in the memo section of your check.
2. You can sponsor me online via PayPal. You do not need a PayPal account and can use your debit or credit card.
– Please go to our PTA website at www.appersonpta.com and click on
"Click here to Sponsor a Jog-a-thoner" at the top of the page.  Then, follow the simple steps to donate via PayPal online.
Thanks again for sponsoring me! I really appreciate it and so does my school!
Sincerely,
(Your Name)
Download Jog-A-Thon Flyers and Forms
Jog-A-Thon Flyer/Volunteer Sign Up