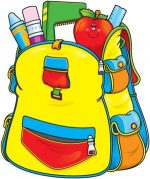 Today's virtual backpack includes:
Dodger Day Ticket Order
Penny Wars Flyer
Reminders:
The Scholastic Book Fair is now open!  Each classroom will be visiting the fair – to find out when your student's class is going, click here.  Students can also visit the Book Fair again on Tuesday, September 12th during recess and lunch.  Parents will be able to shop at Back to School Night on Tuesday, September 12th from 4:30 – 7:00 pm.  You can also shop online and all books will be delivered to school for FREE at the end of the fair.  Click here to shop now!
Do you or anyone you know shop at Ralphs?  Ralphs is committed to giving back to our community.  The Ralphs Community Contribution Program was designed to make fundraising the easiest in town by simply using your Ralphs rewards Card.  You must renew your enrollment every year, starting September 1st.  Please take a moment to register your Ralphs rewards Card to support Apperson!  Simply go to www.ralphs.com and "Sign In" to your account.  If you do not have an account, click "Create an Account" and follow the easy steps.  Once you are logged in, click on your name/valued customer and select "My Account".  Edit information as needed.  Scroll down to "Community Rewards" and click on "Enroll".  Search for Apperson Street Elementary PTA #94755 – click the circle to the left of the organization name and click "Enroll" to finish the enrollment process.  Please tell your family and friends who shop at Ralphs to support our school!  If you do not have access to a computer or an email address, you can also call 1-800-443-4438 and they will be happy to link your rewards card or phone number to our organization.  Thanks for your support!