The Fall Festival is just over a month away!  Please join us in the Parent Center on Thursday, September 14 at 8:15 am for a committee planning meeting.  Everyone is welcome to attend.  There are many ways that you can help in the planning process.  No experience necessary!  Interested in helping, but can't make it to the meeting?  Contact Kali at kali@appersonpta.com.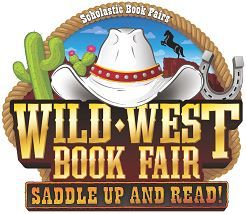 The Wild West Book Fair is wrapping up this week – students can come back to the Book Fair to shop on Tuesday, September 12 during their recess or lunch, and the Book Fair will also be open after school during Back to School Night from 4:30 pm – 6:40 pm for parents to come purchase books.  (Remember, Back to School night will offer two identical sessions for you to meet your student's teachers in their classrooms from 5:30 -6:00 pm and 6:10 – 6:40 pm – the Book Fair will be open one hour early for you to shop!)  All of the teachers have made "wish lists" of books that they would like to have in their classrooms.  Please consider purchasing a book from these "wish lists" and donating it to the teacher's class.  Look for the display or ask one of the book fair volunteers for more info.  Lastly, you can purchase books online through September 15 – http://onlinebookfairs.scholastic.com/default.aspx?f=3726712.  All books ordered online will be shipped to the school for free and delivered to your student at the end of the fair.


Just a reminder, Picture Day is this Friday, September 15th! 🙂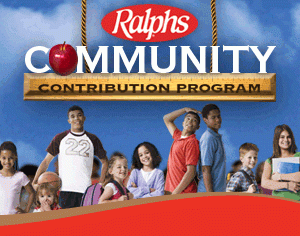 Have you signed up for the Ralphs Community Contributions Program?  You must renew your contribution every year after September 1st.  If you have a Ralphs rewards card, all you need to do is log in to your account (or create one) at www.ralphs.com and add Apperson Elementary School PTA under the "Community Contributions" section.  After you are enrolled, every time you shop with your rewards card, Apperson PTA will receive a donation from Ralphs.  Need help registering?  Call 1-800-443-4438.