Purchase your Pawprint now for the 2016-2017 Apperson Yearbook.
A Pawprint is a great way for you to recognize your child's accomplishments and to send them a word of encouragement.  Pawprints appear at the end of the yearbook. Here are your options:
Lovelines – $5
This is a written message of no more than 25 words. Write your message on the back of the Pawprint order form and it will be typed into the yearbook.
1/9 page Pawprint – $10
This is a 2 1/3 x 3 inch box. A picture and a message fit well in this space.
1/3 page Pawprint – $30
This is a 3 x 7.75 inch box. You can fit 2-3 pictures and a message in this space.
We have two additional options for 5th grade families:
1/2 page Pawprint – $55
This is a 5 x 7.75 inch box. You can fit multiple pictures and a large type message in this space
Full Page Pawprint – $100
This is a 10 x 7.75 inch box. You can fit 5 – 7 pictures and use your full creativity in this space.
Pawprints must be submitted by February 15, 2017. All digital submissions must be in .gif or .jpeg format. A discount of $10 will be applied if you create the layout of your pawprint yourself, otherwise a yearbook volunteer will create the layout for you.  Please send all pictures and information to yearbook@appersonpta.com or submit everything in an envelope to the office. If you have any questions, please email us at the same address or leave a message in the office at 818-353-5544.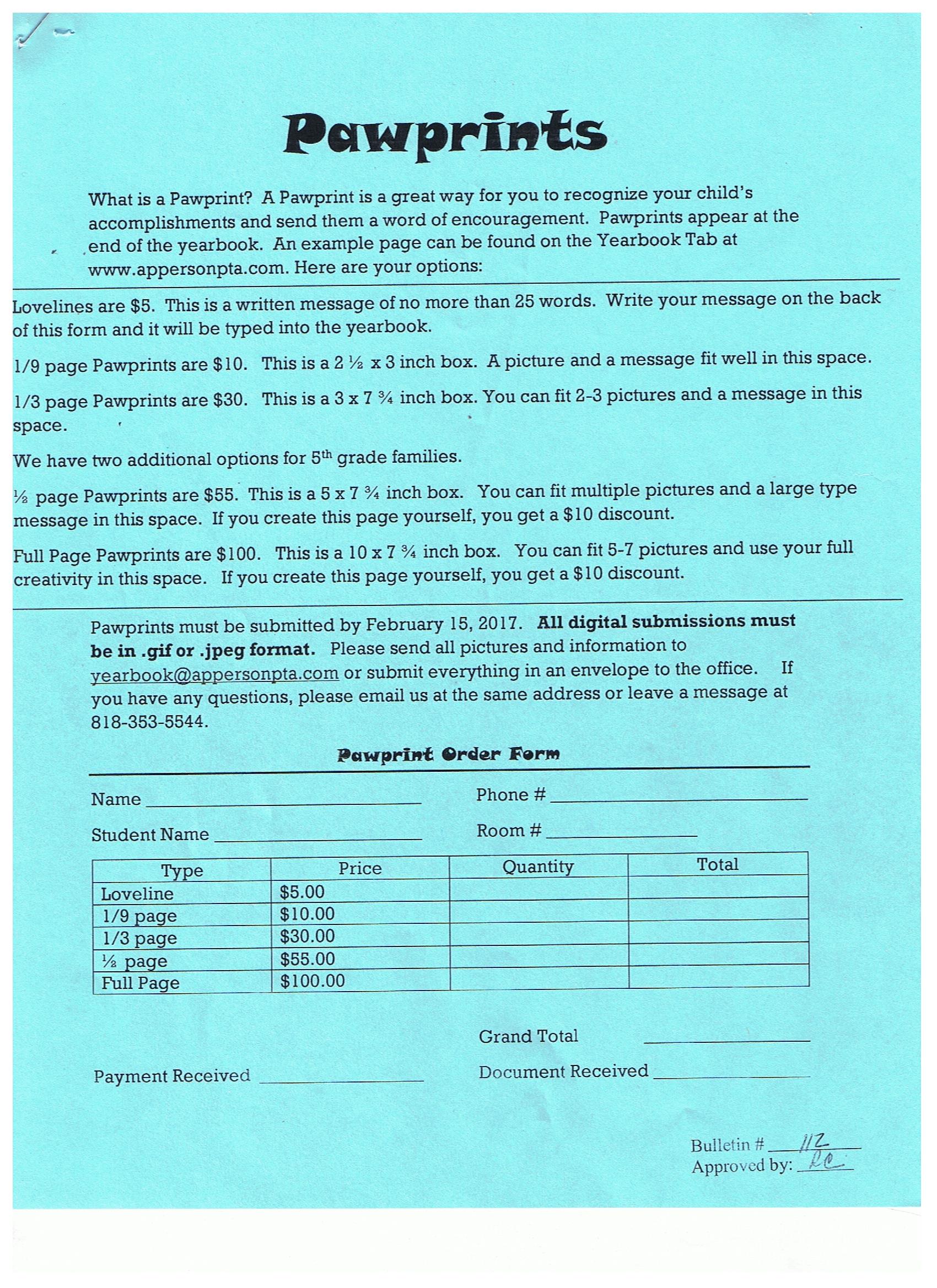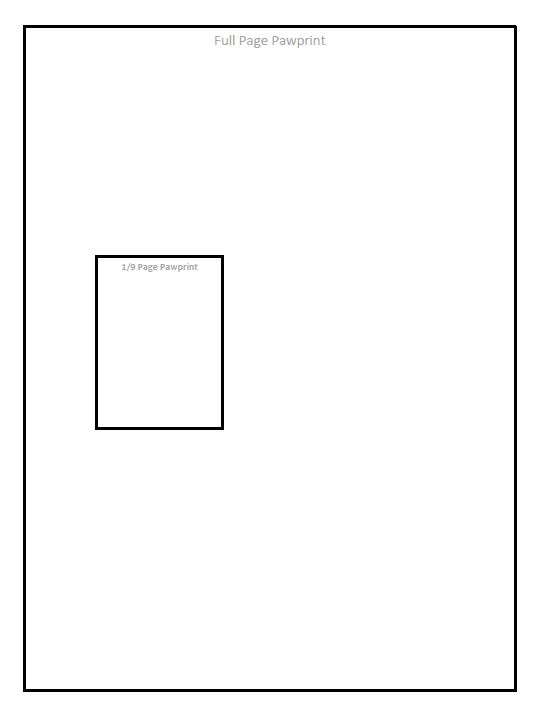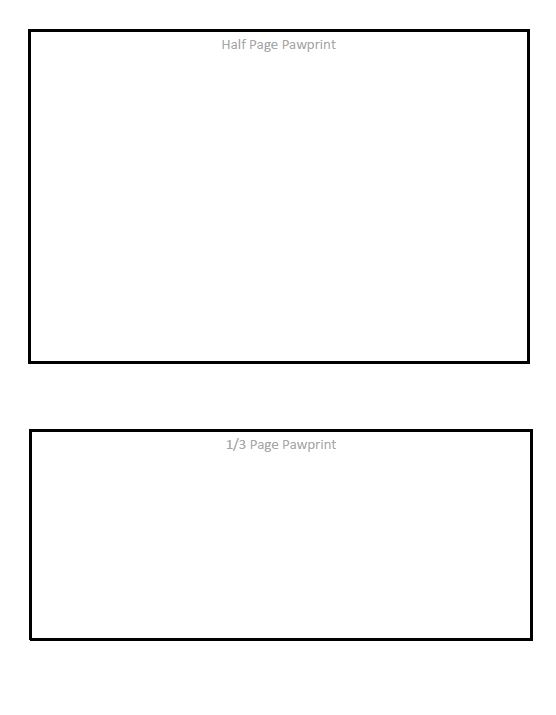 Download the example Pawprint sizes here: Pawprint Templates 2015-16