T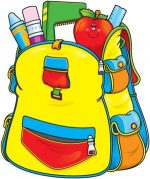 oday's backpack includes:
Volunteer Sign-Up – please return this form even if you are not able to volunteer so that we can put your information on your child's class roster.
Ralph's Rewards Community Contributions Sign-Up – you MUST RENEW after September 1st every year in order to continue to support our school!  Please take a moment to sign up now.