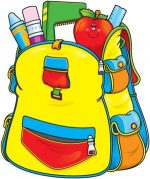 Today's virtual backpack includes:
Fall Festival Vendor Application
Aluminum Can Recycling Drive Flyer
Read-a-thon Flyers
The Apperson PTA Fall Festival is coming on Saturday, October 15th!  If you or someone you know would like to have a vendor space at the festival, please contact Kali at kali@appersonpta.com as soon as possible to reserve your spot!  See flyer below for more information.
The 5th grade committee will be collecting crushed cans at the Fall Festival to help raise money for the 5th grade field trip!  Start saving your cans now – the first 50 people to bring at least 50 cans to the Fall Festival will receive an exclusive recycling Tiger Tag!
The Apperson PTA Read-a-thon has begun!  Ask your family and friends to sponsor you by making a flat donation or a donation per minute read.  Everyone who participates receives a Read-a-thon Tiger Tag!  Prizes will be given for students who read the most minutes and raise the most money.  The Apperson PTA is a 501(c)(3) non-profit organization and your donations may be tax-deductible.  Visit www.appersonpta.com/readathon for more information, to download an email tempate to request donations, to print out  extra forms, or to make a donation online!  Please contact Nelson at fundraising@appersonpta.com with any questions.  Thanks for your support!