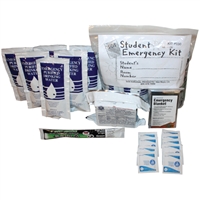 It's Emergency Preparedness Week at Apperson!
You may purchase a Student Emergency Kit using the attached order form OR make your own using the zip-top bag that was sent home.  All kits will be kept in the student's classroom and will be returned to you at the end of the school year.  Pre-made kits have a 5 year shelf life so they may be used again the following year(s). There will be room in the kits to add a few extra items, such as a note/picture from home, hygiene items, etc.  By purchasing a kit or making your own, you will be helping our school prepare for disaster.
The Apperson PTA is also collecting non-perishable food items to stock the Emergency Bin on campus.  Check the flyer below for specific donation requests.
We will be cleaning out and organizing the Emergency Bin at our first School Beautification Day on Tuesday, September 27th at 8:15 am.  Mark your calendar – we need lots of volunteers to help!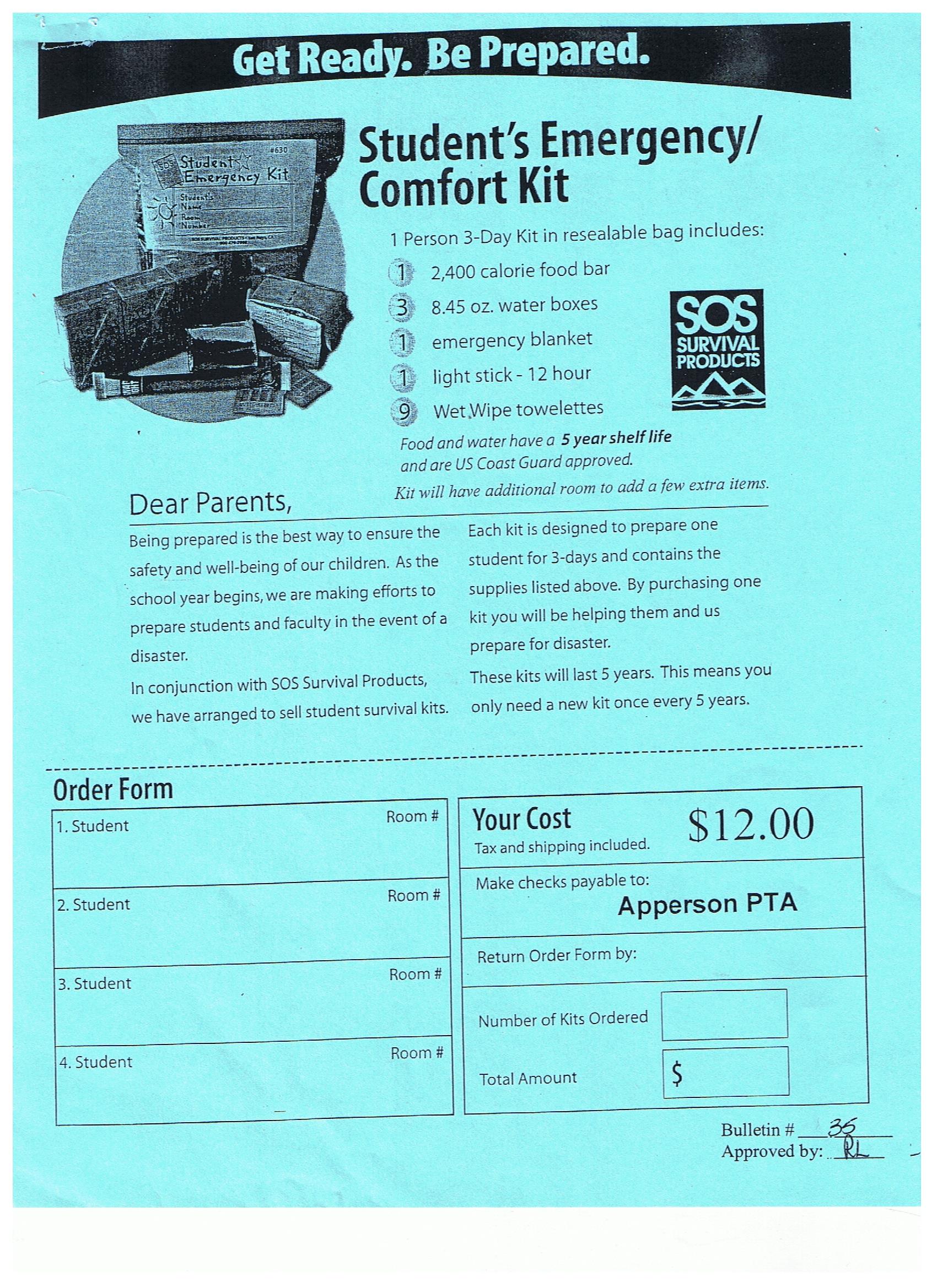 Print out the Order Form here: Emergency Kit Order Form